US Janus
UI/UX Design, Web Development
December 2015
    US Janus is an educational institute fostering the English skills of language learners through online classes. Aware of the importance of students' interest in learning, US Janus aims to convey a fun and interesting atmosphere through its online website.     Thus, I utilized the outer space as a central theme for the website. As if in a comic book, the US Janus website engages the visitors through an interactive and captivating story-telling process.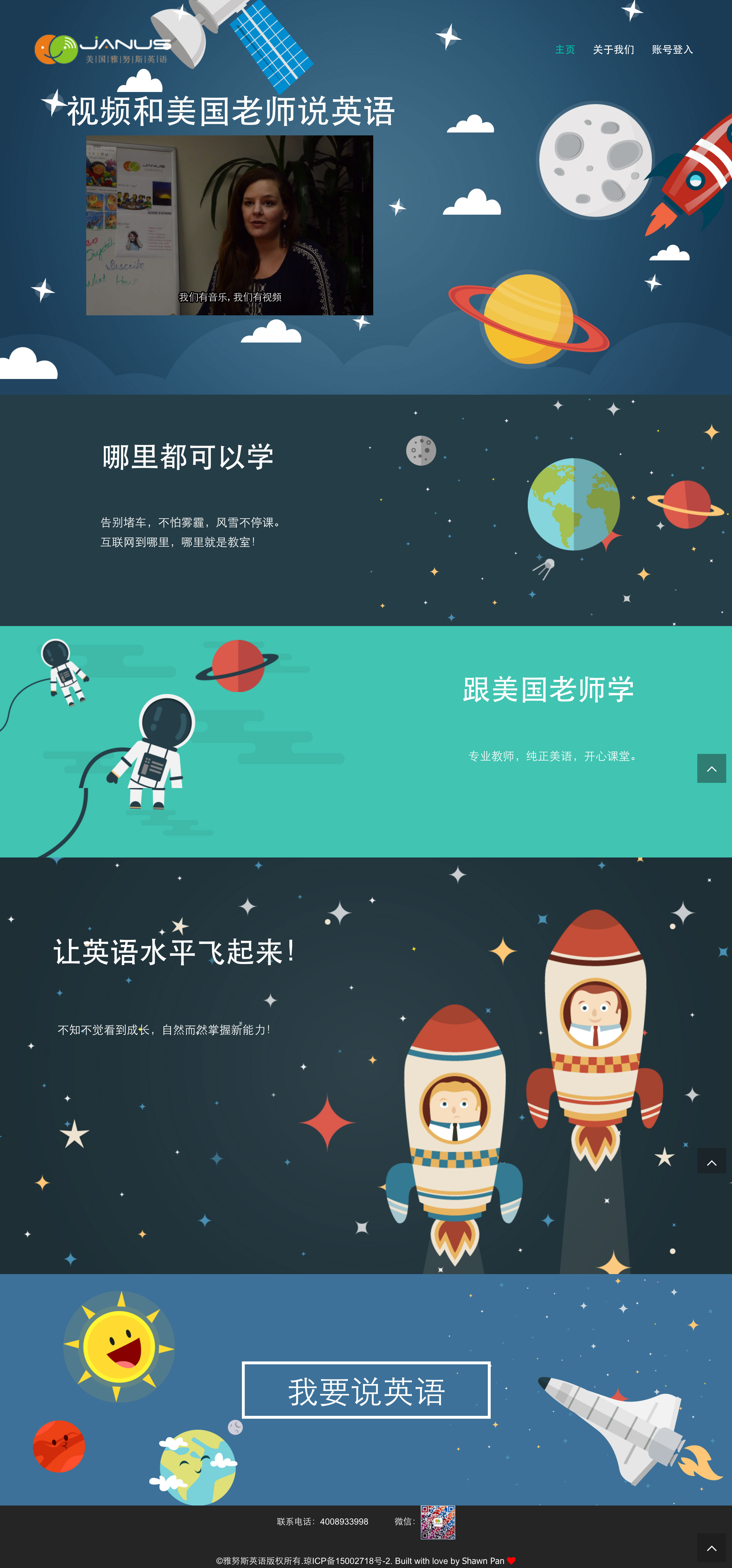 ---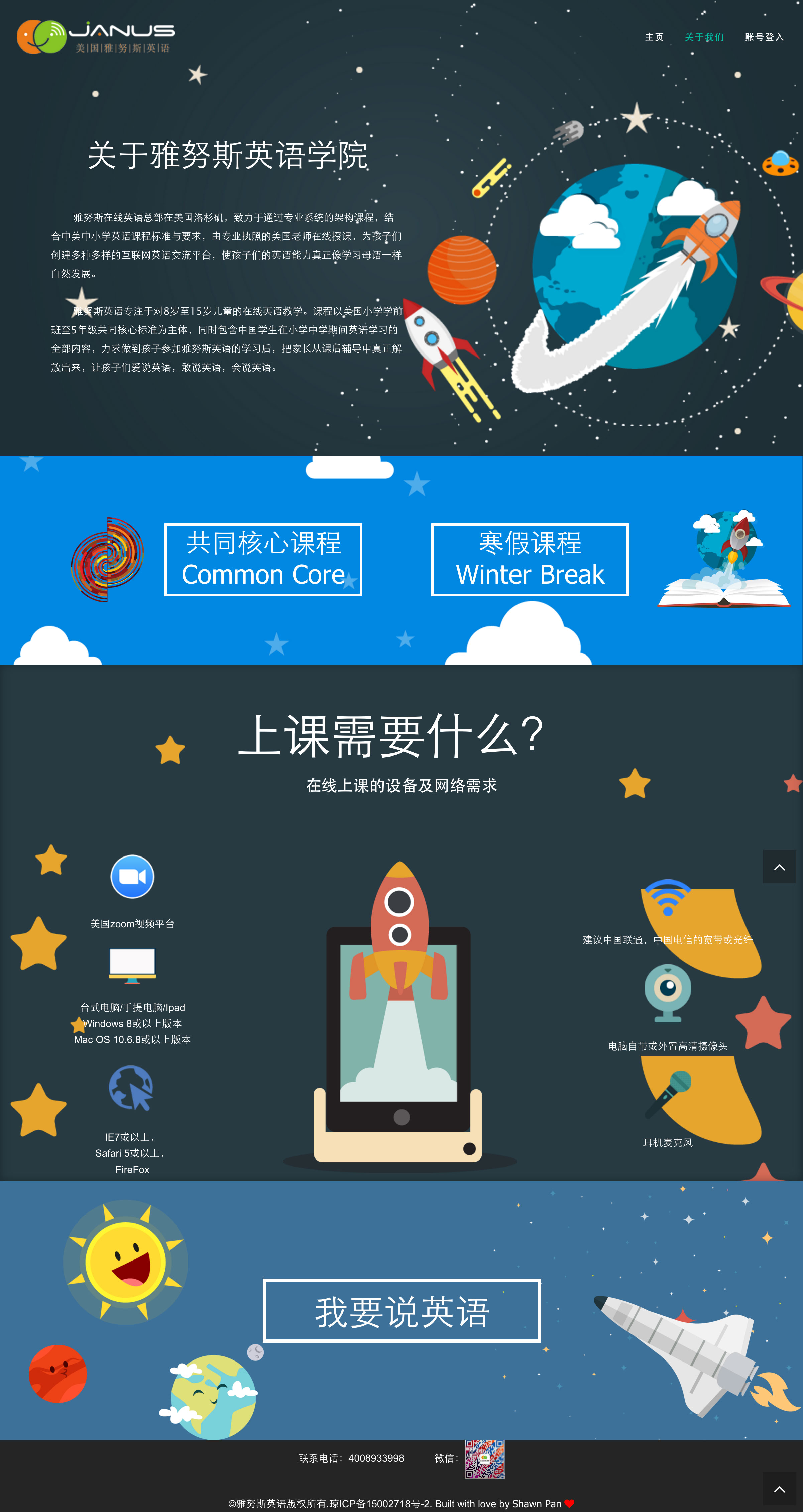 LIKE WHAT YOU ARE SEEING?
Tell me about your project or web development needs and get started on your project today.