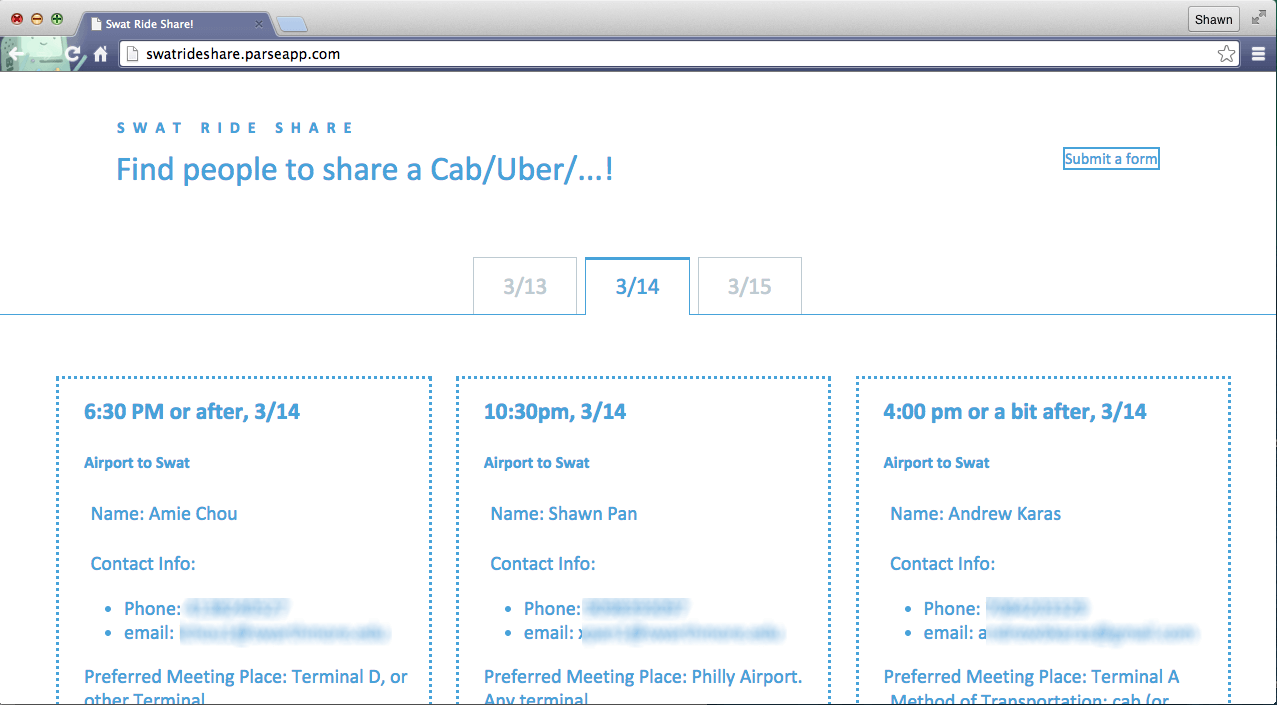 Swat Ride Share
Custom WordPress Design+Development
Swat Ride Share is a web application that facilitates the students' ability to find others to share a cab/uber/lyft to their destinations. The one-pager is designed to maximize the ease of using and is mobile optimized for different screen sizes. During its first day of release, roughly 10% of the student body, participated in the platform.
WANT A WEBSITE LIKE THIS?
Tell me about your project or web development needs and get started on your project today.