Heavenly Foot Spa
UI/UX Design, Web Development
December 2015
Heavenly Foot Spa is a premier spa located in Fullerton, California. It carries a clean and tranquil environment, and offers excellent massages within affordable prices.
I architected the entire web design and its user experience. With a heavy emphasis on images, I strive to deliver the concept of relaxation and enjoyment.

---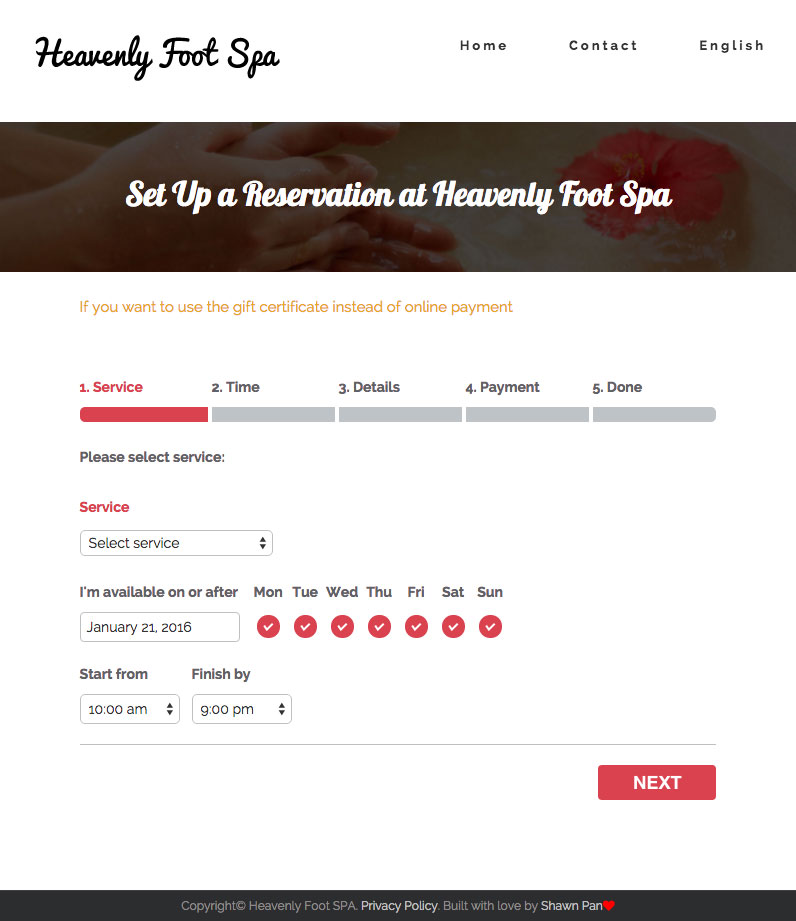 LIKE WHAT YOU ARE SEEING?
Tell me about your project or web development needs and get started on your project today.