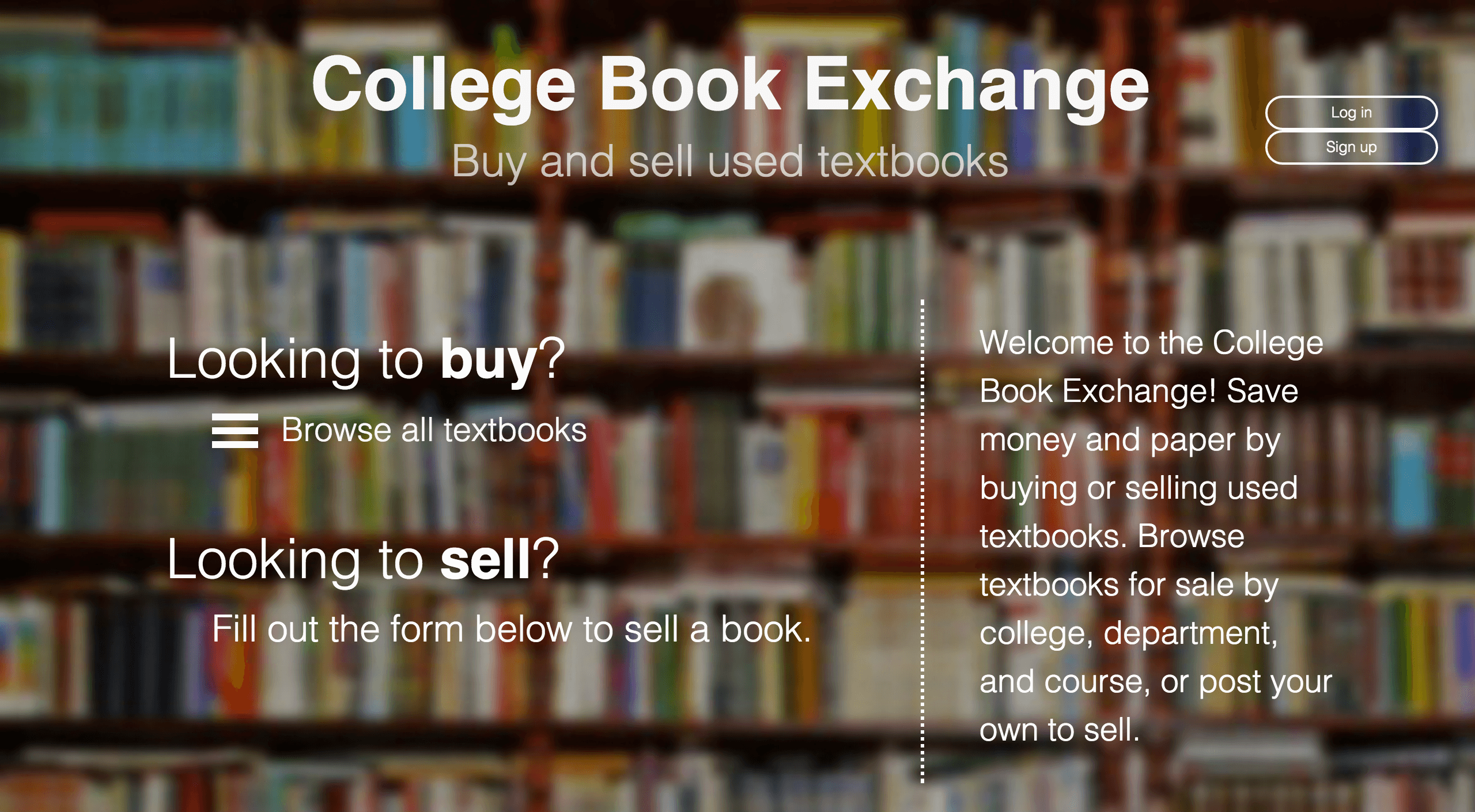 College Book Exchange
Custom WordPress Design+Development
College Book Exchange is a web application aimed at facilitating the textbook exchange among college students. As the chief architect of the application, I designed the site and created a fun and easy-to-use multi-level push menu. The site won Best Design Award at Haverford College and Best Reusable App at Rutgers University.
WANT A WEBSITE LIKE THIS?
Tell me about your project or web development needs and get started on your project today.