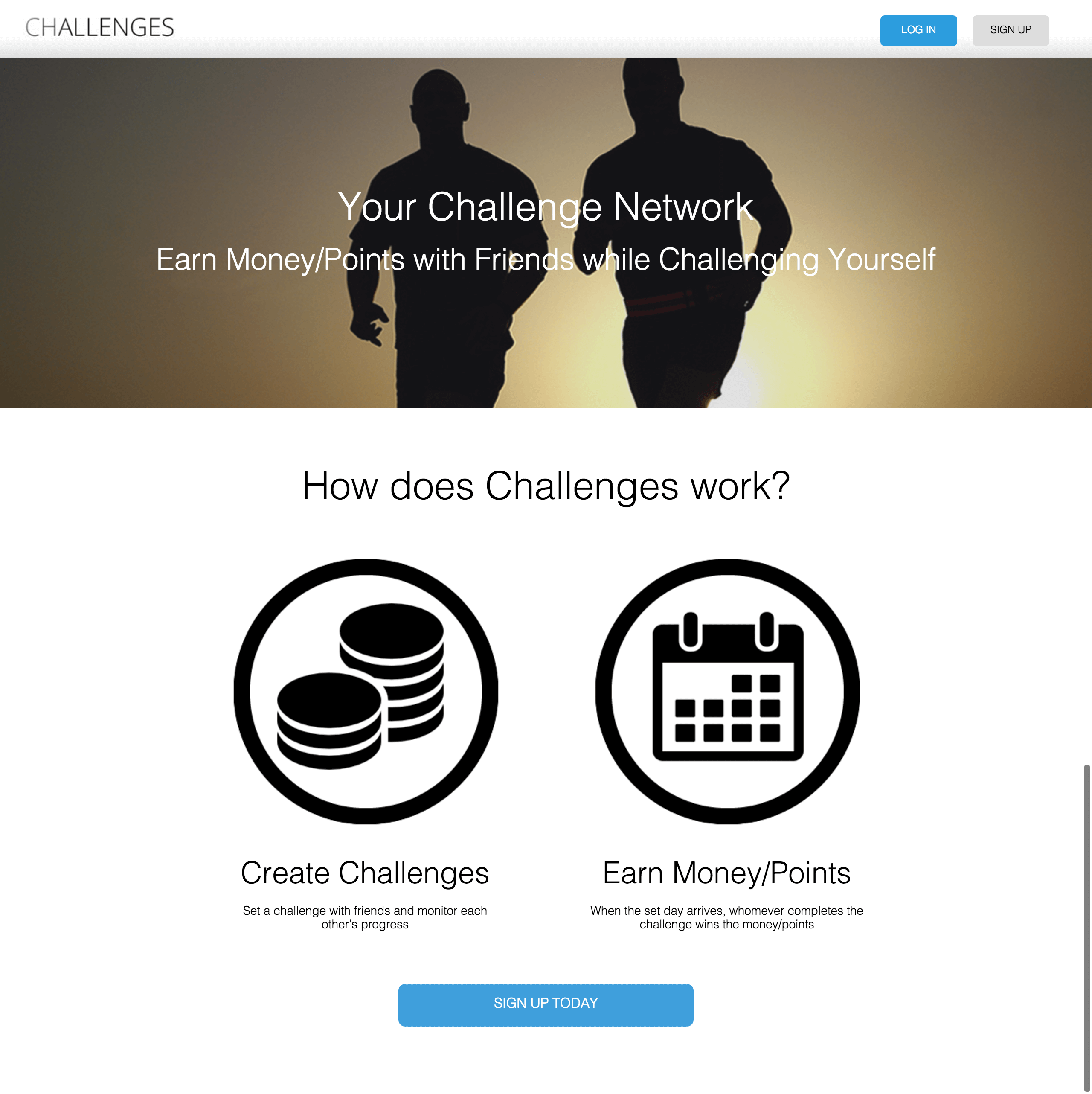 Challenges
Custom WordPress Design+Development
Challenges is a social web application that allows facebook friends to set challenges, such as workout, together and utilizes money/points system as their motivation to complete the tasks. With the facebook login and venmo integration, Challenges facilitates the communication process and caters to activities among friends. As the web architect of the application, I was able to craft its website design and create easy-to-use user interface.
WANT A WEBSITE LIKE THIS?
Tell me about your project or web development needs and get started on your project today.